How To Find The Best Video Production Company In The UK
Visual communication has become an integral part of our everyday life. Communication via images is the most common on the Internet and very often a good, high quality video can be the key to achieve success. In fact, there is nothing better than a video to catch the attention of potential clients and introduce your company and your services.
Nowadays, in order to stand out in the sea of contents that we are able to find on the Web, your video should be realized by professionals. This will guarantee you the necessary quality standard to be credible online and, of course, an amazing product.
Depending on the kind of video you need to film, a different location will be necessary. In Great Britain you will be able to find the perfect set, whether you want to film in a big city or in the countryside.
But how can you find the best video production company in the UK? Don't worry, we got this! There are 4 simple steps to follow in order to find the best video agency for you.
1.Identify the candidates
Search on Google adding your specific location to the keywords and write down a list of potential candidates. If you find a video production company also in the organic results and not only in the ads, it might be a positive sign. Always take a look at Google Maps, in order to check the geographical position of the company.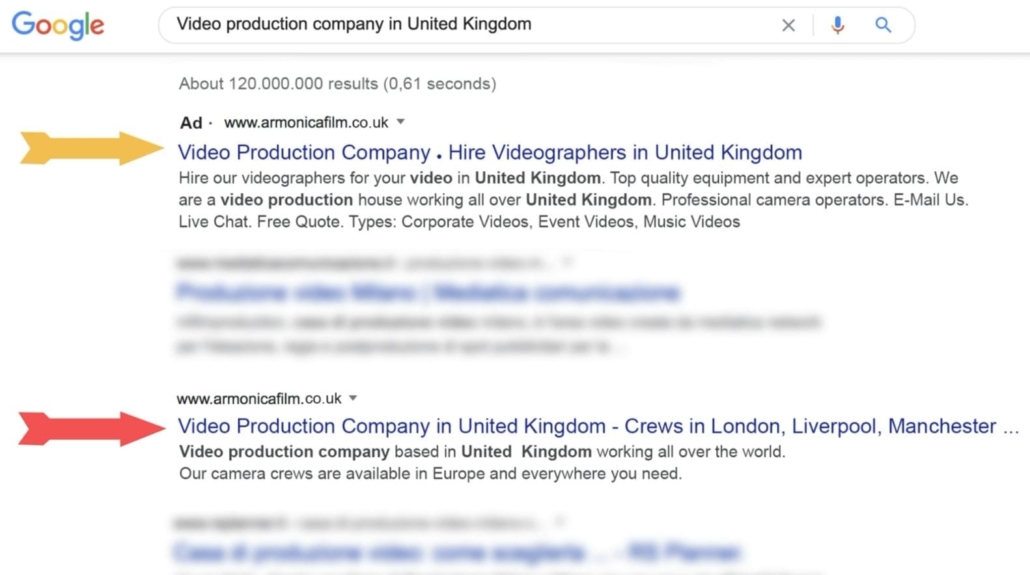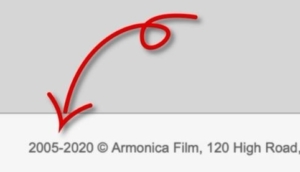 You may find the same video production house on several different online platforms, and this is a positive thing. However, we suggest to always visit the official website first, because that is usually like an official presentation of the company. Scroll down while visiting the homepage and check the footer to make sure the website is updated.
Now that your list is complete, all you need to do is contact the candidates! Every professional website has a "contact us" page where you can find all useful company information. You can choose to send an email or to fill in a specific form, if there is one. The form is usually designed to ask you all necessary information to provide an accurate quote, so it is the best option. It is very useful to ask for a cost breakdown, in order to compare the answers easily.

Are we on you final list of video production companies? If we are, please ask for a free quote by filling in our form or send us an email to info@armonicafilm.co.uk